Some work samples have been anonymized to protect client privacy.
Helping local stakeholders use data
Local government staff and stakeholders that work within justice systems are tasked with managing the day-to-day operations of the agency, working with the public, and serving their community. Empact Solutions helps them find and use their data to inform decision-making at every point: from the case level to leadership.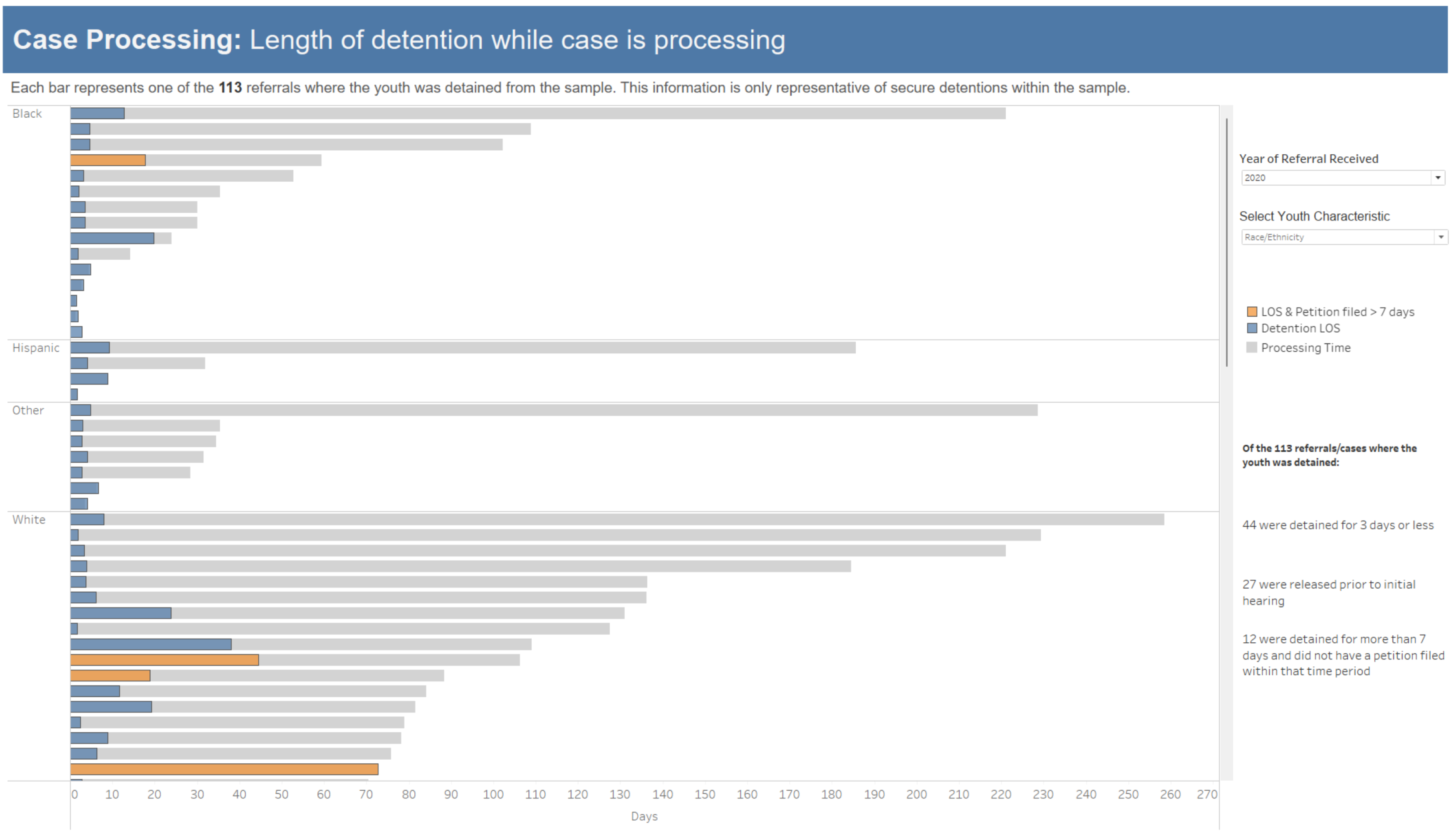 Empact developed a tool to help local youth justice systems review the time it takes for a case to move through the system and to dive deeper to find timeframes that could be improved upon.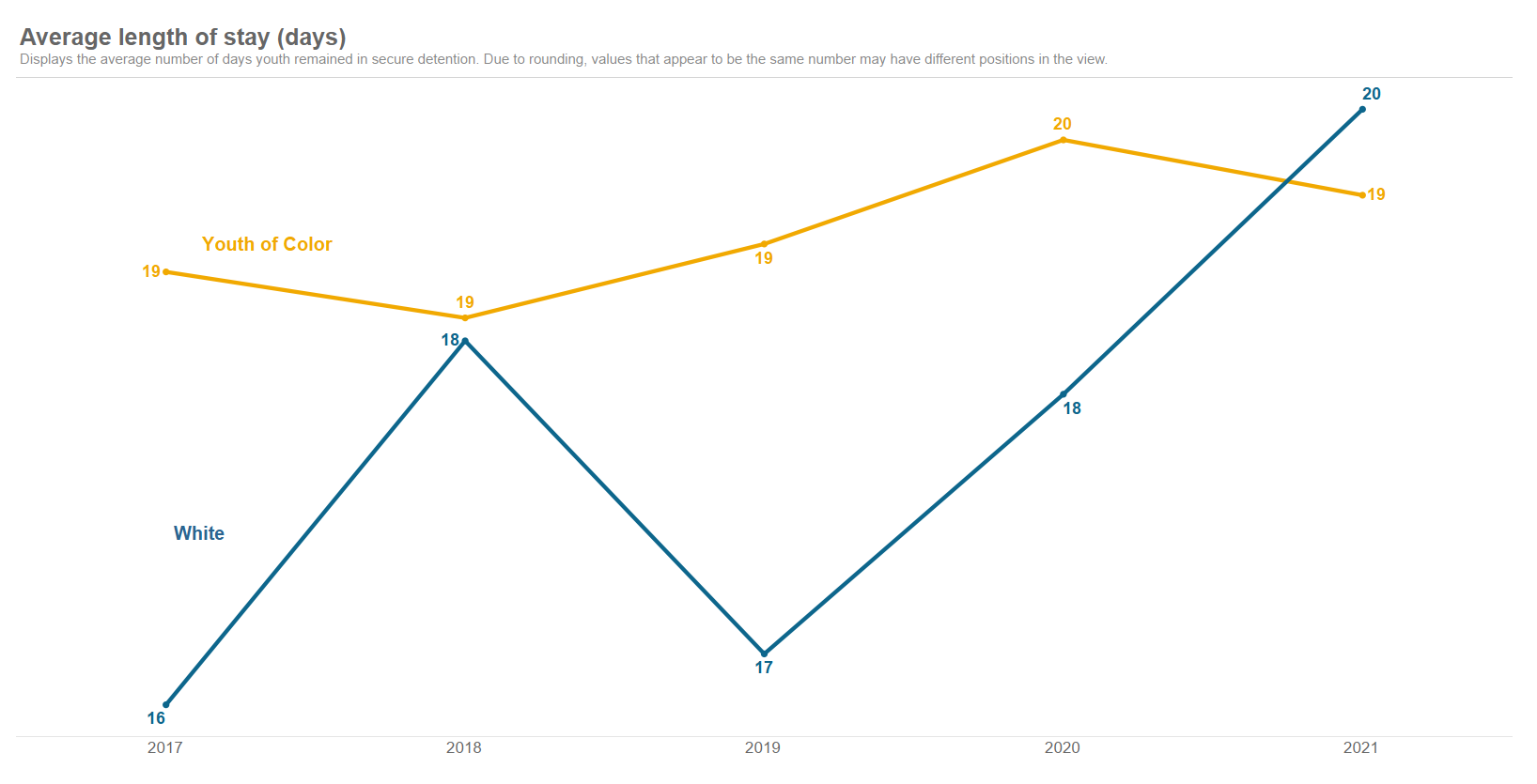 Justice systems use a Data Walk to invite more participants, encourage more discussion, and provide a review of system performance.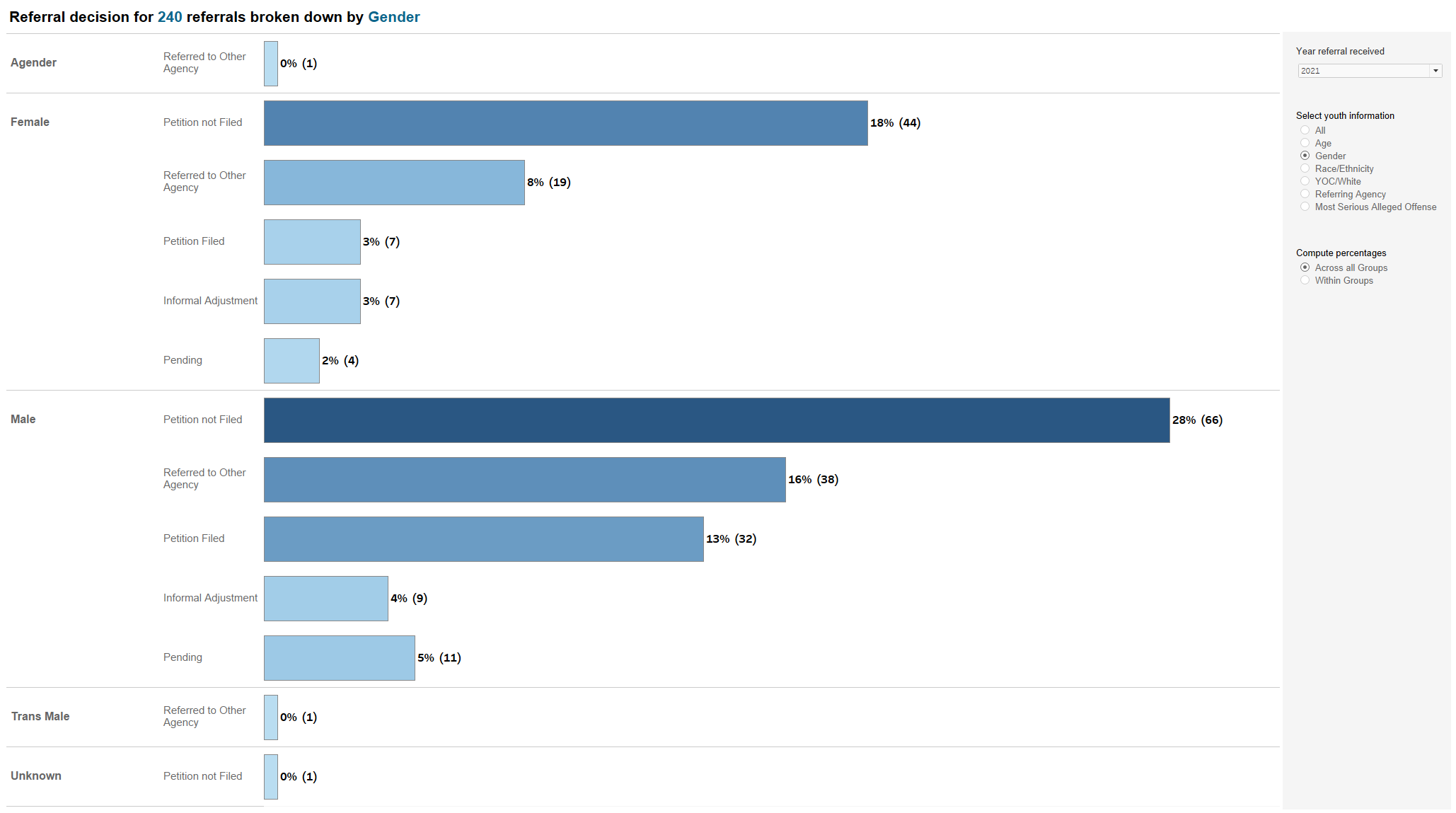 Performance Monitoring Capacity Building
Empact partnered with a local youth justice agency to help it expand its analysis of secure detention utilization and case processing by developing a base Tableau workbook to start from while supporting their ability to author and maintain visualizations in the future.
Let's build a data-informed, people-centered system together
We can help you feel confident in your use of data through strategic guidance, technical assistance, user-friendly analytics tools, and training.