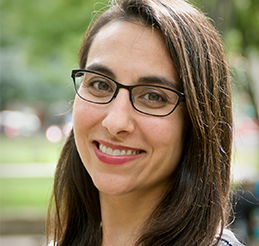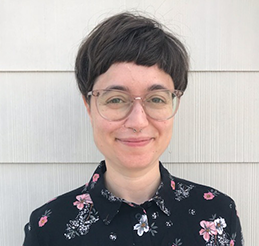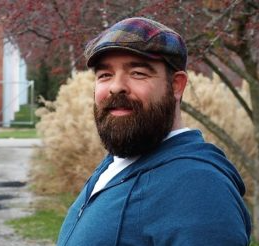 Senior Associate
Amanda Petteruti
Amanda is a Senior Associate at Empact Solutions. She is a data analyst and project manager, committed to empowering people with data to reform justice systems. During her career, Amanda served as Research and Policy Officer with the Department of Youth Rehabilitation Services (DYRS), Washington, D.C.'s juvenile justice agency.
Prior to working at DYRS, she served in a number of different positions with the Justice Policy Institute, including serving as Associate Director responsible for the nonprofit's operations and research. Most recently, she completed an intensive full-stack web-development course and worked with federal agencies to build Tableau Dashboards and coordinate data collection system enhancement to support the use of data in decision-making.
Data Analyst & Visualization Developer
Becca Bastron
Becca was first captivated by the power of storytelling the day the school librarian started making regular visits to her kindergarten classroom. This passion stuck with her through college, where she earned a BA in Film and Digital Media, and into graduate school, where she earned a Master's in Library and Information Science.
After 5+ years as a public librarian working in the spaces where social impact and technology intersect, she now uses her skills in information design and analysis to build data visualizations that spark positive change and cultivate more equitable systems. She loves helping people discover the joys of data and the benefits of creative, data-driven solutions. A native Californian and New England transplant, she spends her free time shooting arrows, eating tacos, and adding to her dad joke collection.
Founder, Chief Data Dude
Jason Melchi
Jason Melchi is the founder and Chief Data Dude at Empact Solutions, with nearly 15 years of consulting locally and nationally in justice reform initiatives. After earning a Bachelor of Science in Computer Technology from Purdue University, Jason worked for 12 years designing and developing information systems. In 2008, he switched gears to focus more directly on public service, earning a Master's in Social Work from Indiana University. He combines his experience with information system technology, social work, and interest in justice reform to fill gaps that often exist in building data-informed justice systems. He is a data advocate, teacher, and coach, often serving as a "data therapist," helping stakeholders feel more confident and empowered in their use of data. He leverages his unusual combination of knowledge, skills, experience and passion to bridge the gap between the technical and human elements of using data, bringing both a strong understanding of data and a compassionate approach to serving others.