Inviting and insightful tools
Youth Detention Analytics Package
Many youth justice agencies have access to an array of data about their detention systems. Organizing data and making sense of it so that it can inform decision-making takes time, resources, and expertise that may not be available. To help fill the gap, Empact Solutions has developed a standard youth detention analytics dashboard to help youth justice agencies see their detention data in new ways.
The Youth Detention Analytics Package includes a series of dashboards that provide meaningful and user-friendly ways to understand the use of secure detention of youth for your jurisdiction. Dashboards include admissions, length of stay, and average daily population visualizations, all of which can be viewed by youth demographics, status in relation to disposition, or reason for detention.
subscription options to fit your needs:
Empact can provide data packages based on the time period that makes the most sense for your jurisdiction:
Whether you are looking to perform deep, exploratory analysis, or gain quick insights from static snapshots, we can help by providing:
Learn more about what is included in Empact's data packages and how to subscribe in the Detention Analytics Overview guide.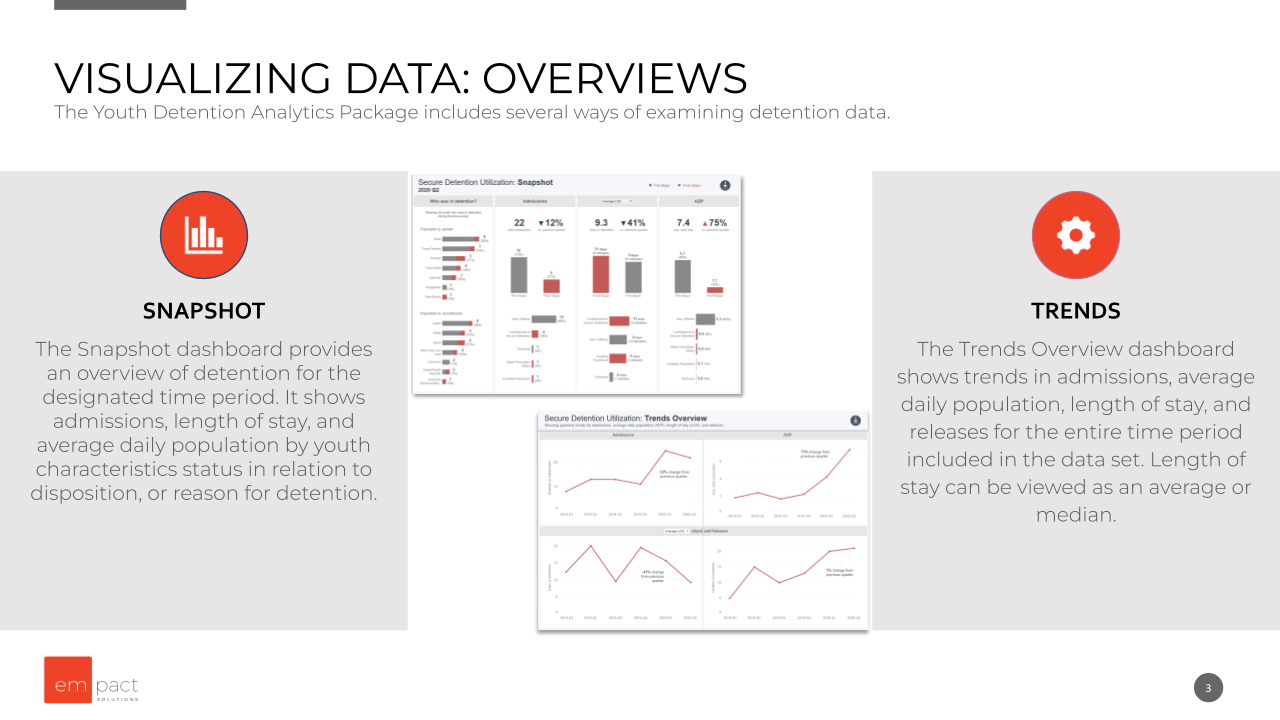 Let's build a data-informed, people-centered system together
We can help you feel confident in your use of data through strategic guidance, technical assistance, user-friendly analytics tools, and training.