our services
Innovative approaches to institutionalizing the use of data within an organization.
Execute reporting requirements.
Develop custom approaches to data collection to best serve your needs and the environment you work in.
Customized training – data visualization, data fundamentals, & Tableau Software. Develop skills for using your data!
Develop intuitive graphics, presentations, and interactive reports.

Appreciate data.
We empower organizations to use data that inspires action while making data less intimidating and more meaningful. We do this by:
» Implementing organizational development strategies
» Developing a foundation for using data
» Supporting the adoption of a data-driven environment

Communicate data.
Communicate your message with emotion using:
» Insightful data visualizations
» User-friendly interactive dashboards
» Timesaving report templates
» Storytelling infographics
» Influential presentations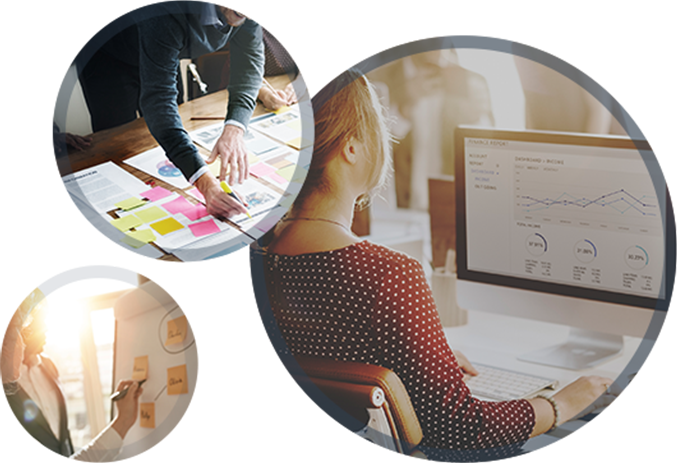 Collect data.
Create a system that improves data accuracy by:
» Employing proactive data quality strategies
» Leveraging custom tool development
» Ensuring compliance with reporting requirements

Take action using data.
Embrace the ability to make decisions, evaluate programs, and inform policy based on data insights by offering:
» Program and policy evaluation
» Performance measure development
» Development of reports

Become a data champion.
Embark on your own professional journey to develop skills that support your organization and your career with trainings in:
» Data fundamentals
» Data visualization best practices
» Tableau Software