Create a data culture.
We empower justice systems and their partner organizations to use data that inspires action while making data less intimidating and more meaningful to the communities they serve. We do this by:
» Embracing and implementing the social worker motto, meet them where they are, we take pride in using your current way of being as a touch point throughout our engagement. We start with an assessment that illuminates your existing data culture and practices which helps to set a path for continued growth.
» Implementing key developmental strategies to support an organization's adoption of data into their decision-making process
» Developing skills, both technical and soft, for using data
» Cultivating a foundation for organization-wide endorsement for the integration of data-informed decision making

Communicate data.
We can enable you to effectively communicate data by developing and leveraging:
» Engaging data visualizations
» Interactive dashboards that encourage inquiry and exploration
» Customized report templates
» Powerful infographics
» Influential presentations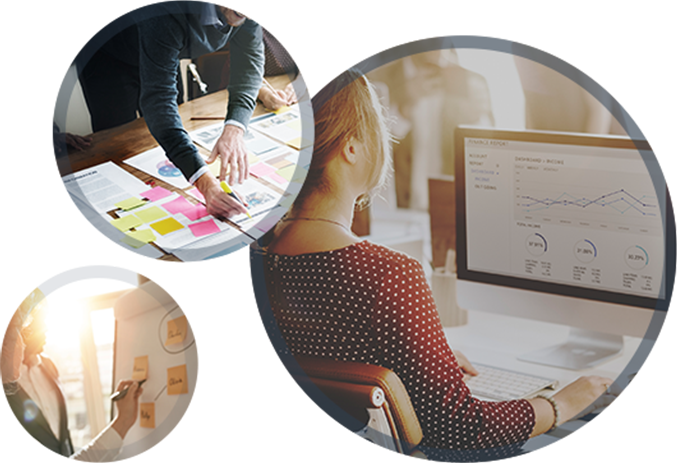 Collect meaningful and accurate data.
Create a system with accurate, reliable and timely data by:
» Employing proactive data quality strategies
» Leveraging custom tool development
» Ensuring compliance with reporting requirements
» Developing performance measures and surveys

Take action using data.
Embrace data insights that inform program, policy and practice decisions by implementing:
» Program and policy evaluation
» Program monitoring
» Data informed action plans

Become a data champion.
Embark on your own professional journey to develop skills that support your organization and your career, with trainings in:
» Data fundamentals
» Data visualization best practices
» Presentation design and delivery
» Reporting tools, such as Excel, Tableau and PowerBI